My name is Natalie Pickett, and many of you will know me as the Founder of The Bubbles Review and Creator of The Bubbles Festival. Recently, I have had the honour of being interviewed about The Bubbles Review in major publications in the USA (the links to the articles are at the end of this post), and I thought it would be a great idea to share some insight with you about where the idea for The Bubbles Review came from and a behind the scenes look at what it took to deliver the recent sold-out Bubbles Festivals across Australia in the middle of a global pandemic!
As a serial entrepreneur, I have founded multiple businesses, with both 6 and 7 figure success stories. I have had my share of triumphs and so called 'failures'. After closing my travel company during the GFC, I established a successful consulting, mentoring and speaking business. I like to operate from my core values, one of which is 'fun', which we can forget to make a priority in business. I love being able to share this knowledge with others, to help them to take their business, and daily life, from surviving to thriving.
The Bubbles Review is my passion business. The 'Aha!' moment was a culmination of two things. The first was that I had always loved champagne and sparkling wine. For my 18th birthday I had a champagne luncheon. I love the stories, the romance, the glamour of it.
The other 'Aha!' moment came to me at a marketing seminar when the presenter mentioned that because he had wine review websites, he claimed his wine purchases as a tax deduction. And at that moment, I knew my review blog would be about sparkling wine. Once I did the business case it was an easy 'Yes!', and I could incorporate my travel industry skills to run events and tours. Creating a business that means you get paid to drink champagne is awesome, and we've been listed in the top champagne blogs in different countries around the world, which is also pretty amazing!
The keys to success with each of my businesses is that they all come from my passion, my core values, and my desire to contribute and share my knowledge with others. When they become stressful, I remind myself that business and life is supposed to be fun. Our businesses should work for us, not the other way around.
I have purposely kept the pace of growth of this business at a level that doesn't become overwhelming. This is important, because The Bubbles Review is my bubbly passion project. The number 1 priority is that it should be fun – for me, and everyone who shares the bubbly joy with me.
The idea for what has become our signature event – The Bubbles Festival – came to me in a meditation one morning, and I like to think that it was divinely inspired. I mentioned it to a friend who owned an art space, and he was very enthusiastic and provided the venue free of charge so that I could deliver the inaugural The Bubbles Festival in April 2017. The first one was about testing to see if it was of interest – both for exhibitors to showcase their champagne and sparkling wine and ticket holders to the event. The inaugural Bubbles Festival (and a follow-up event in October 2017), received very positive feedback, with patrons giving the event 5 stars.
Postponing The Bubbles Festival in 2020 was incredibly disappointing, particularly because it was the first time that I was taking the event nationally. It was also very costly, as by the time restrictions on mass gatherings across the country were imposed, we'd already expended a lot of the advertising budget. I had appointed team members in other states to assist with set up and had paid deposits to venues. Moving the events meant that most of that expenditure was lost, except for the venues who were accommodating in finding solutions and refunding larger deposits. Not all venues managed this well, but most did.
Delivering The Bubbles Festival in Melbourne, Brisbane, Adelaide, Sydney, and Perth in 2021 was no mean feat! The invitation for exhibitors was sent in February, which was later than usual, as I tried to forecast restrictions. We had some exhibitors who were still committed since 2020, as well as new wonderful exhibitors who enthusiastically signed up, but by March, restrictions were still fluctuating, so some were wanting to wait and see before committing.
Ticket holders, on the other hand, were 'champing' at the bit. I think that having been under restrictions for so long, people were so happy to be out and about, meeting likeminded people and drinking bubbly. Almost every session was sold out, and in some locations, the whole event was sold out in a matter of weeks, and people were writing to me begging for tickets, and offering to pay more to attend.
I designed the event just like I would if I was arranging for people to come to my home. That's why everything is included – a lovely glass, canapés, and a welcoming introduction on sparkling wine from me. Once people are at the event, they don't need to keep paying for extras like more tastings or food – they just relax, mingle and enjoy the bubbly experience.
Anyone who has planned events before will know there are always challenges, but COVID added a whole new dimension. Capacity restrictions were moved up and down several times, and every state had their own version of conditions around public gatherings.
My experience of 30 years in travel and events gave me the confidence to be able to deliver, and Melbourne kicked off the series and was a great success. After achieving the record for the most locked down city in the world in 2020, people were excited to be out enjoying being social and drinking bubbles. It was so exciting to be hosting this event – a much needed and long overdue celebration!
"We had great fun and loved the available selection of French champagne and sparkling wines. The accompanying canapés were delicious too! Looking forward to attending future Bubbles Festivals." ~ Leanne Turner
"Fun night out with friends who truly appreciate fine champagne and all things bubbly." ~ Kate Cadet
"Great way to spend the afternoon!" ~ Rick McLeod
"A lovely way to spend a couple of hours trying and learning about the bubbles, the background to them, food pairing and meeting other like-minded souls." ~ Janet MacLeish
"I love the evening. The only drawback was that I wish it was longer. In saying that, I would still come again and enjoy it just as much. Thank you for a great night out!" ~ Betheia Lele
The next day, there were hints that Perth (the location for the event on the next weekend), may go into lockdown – and on Monday, the Western Australian (WA) Premier announced the restrictions. We could probably have proceeded, but everyone would need to be wearing masks, and from a safety point of view, you don't want to put your patrons at risk and you certainly do not want your event to be listed as an exposure site. The difficult decision was made to move the Perth event forward at least 6 weeks to give time for the case numbers to go down and for restrictions around public gatherings to return to a point where the ticket holders in Perth could enjoy the event at its most celebratory.
As I was dealing with the date changes for Perth, and finalising post event activities for Melbourne, I received a message from a cousin of Michelle (our Sydney-based Event Manager), who was writing to advise me that Michelle had passed away suddenly from a heart attack. We were only 4 weeks out from the Sydney event and Michelle had been assisting us with preparations, including sourcing a new venue (the lovely RACA), student helpers and securing some late exhibitor sign ups. I had known Michelle for many years through our different roles in tourism. She was a consummate professional and beautiful soul. I was devasted for her husband and family, and I cried for days. The only good thing that came out of moving the dates of the Perth event, was that I was free to travel to Sydney to attend Michelle's funeral later that week.
I had planned to stay overnight after Michelle's funeral, but there were news reports of COVID infections and exposure sites in different parts of the city, including the area we were currently in for Michelle's wake. There was an announcement that Sydney would enforce restrictions from 5pm that evening, and I realised that if I stayed, I would run the risk of having to quarantine when going back to Victoria, and therefore not be able to get to Brisbane and Adelaide for the next two events. I quickly changed my flight, said my goodbyes and headed for the airport. I made it safely back to Melbourne before any issues arose about having been in Sydney.
Our Brisbane Bubbles Festival was the next event, and although there were fluctuating concerns since a lockdown about a month prior (which prevented me from visiting for a pre-event site visit), we were safely able to proceed with Brisbane without too many disruptions. The event sold out within 2 weeks of the tickets being released. We had a waitlist and were eventually able to release more tickets to the waitlist as capacity restrictions were eased. Our WA exhibitors couldn't travel to Queensland, as it was too risky for them to get caught in another state due to WA's strict COVID border controls. We made arrangements to staff their stands, and the event was a great success with many people coming to thank me for arranging such a wonderful celebration during these incredibly challenging times.
"We really enjoyed our first Bubbles Festival event and would recommend it to our friends!" ~ Peta Shiels
"The Bubbles Festival was a welcome relaxed Evening. Informative as much as social and some wonderfully attired folks who made an effort which pairs with the Classic Architecture and history of the Building." ~ Anya Slinn
"A delightful sensation for the nose and palate. Fabulous selection of Bubbly and Canapés to complement. I am also happy to say the wines I enjoyed most were both from Australian wine makers. Well done Natalie for a great event. See you at the next one 😘🤗🥂" ~ Jane Dewit
"Very well organised & great selection." ~ Ingrid Ostbye
"A very bubbly evening thank you 🥂" ~ Kerrie Hodgson
"A wonderful way to taste some interesting bubbles from Australia and overseas." ~ Peter Ryan
"I am so glad I found out about this event. If you get a chance to come and join in the future, do it. Meet new people learn more about bubbles. What more can I say!" ~ Loretta Carmichael
"A fabulous night in an amazing venue. It was a wonderful opportunity to discover some new sparkling wines complemented perfectly by the selection of canapés. Would definitely go again!" ~ Rachel Hodgson
"Fantastic night with great bubbles and canapes – learned a lot! Beautiful venue with views over the river and lights on the bridge added to the atmosphere." ~ Debbie
"My first experience and not my last. It was refreshingly educational, enjoyable and a wonderful way to start the weekend. Fantastic!" ~ Chris Hodgson
"A fun & educational event, can't wait for the next one!" ~ Lesley Harris
Our next stop was Adelaide, and we were blessed with no major breakout. South Australian (SA) border restrictions were pretty risk adverse, so it was a bit touch and go. Victoria had recently recorded a few cases and SA had closed the border to anyone from Victoria who had been in an identified hotspot. Lucky for me, I had not. Arriving at Adelaide airport, I waited in a long queue as border officials checked entry permits on incoming flights from Victoria. The Adelaide event was sold out, and I had people writing to me begging for tickets and offering to pay more. Fortunately, due to the easing of some restrictions, we were able to release a small number of new tickets, which sold out in just two days!
"What a fabulous afternoon filled with quality bubbles – looking forward to the next one and bringing more friends along 🥂🥂🥂 – thanks Natalie 🥂" ~ Julie Johnston
"A fun way to get together with friends and learn more about the art of Bubbles… with a great range of local produce all in one easy location." ~ Sharon Gulley-Frith
"A great event showcasing local bubbles with comprehensive tasting notes and friendly producers. Well orchestrated- thank you." ~ Sarah Vaile
"Great fun day with excellent bubbles!!" ~ Faye Lorain
"Just a great way to spend a few hours, delightful selection of sparkling with knowledgeable wine experts, some tasty nibbles and fun." ~ Fiona Rich
"Bubbles, bubbles, much more than froth and trouble, even though too many could lead to it!" ~ Anita Zocchi
"Had a great time tasting different bubbles with friends!" ~ Amy Blackmore
"Had a great time and the VIP experience was well worth it. Would come again." ~ Cheryl Lees
"The best educational tasting & girls day out I've been to in the city!" ~ Ashleigh
"Highly recommend the Bubbles festival. Went with 3 friends and had a ladies' day out. Full of fun and met new people tasting many wines. Had a great day and can't wait for the next one. " ~ Sue Lushington
"I would thoroughly recommend the bubbles festival to all my friends, I had a very enjoyable experience."
As we moved through the series of Bubbles Festivals, I kept getting the feeling that everything would be okay. It was like we'd found this level of flow that was allowing us to gently navigate the challenges of the uncertainty of so many factors and conditions.
With Adelaide under our belts, I returned home to Melbourne. By this time, exposure sites were growing, and by Tuesday, one of the sites listed as a concern was the MCG during a crowded football match. SA had closed their border to all of Victoria, so we were lucky to have been able to hold the Adelaide event only days before. I was booked to fly to Sydney for our event that coming weekend, but looking like a lockdown could be imminent, I wondered if I should try to get on an earlier flight. I checked availability and there were seats, but at about 10 times the price I had paid. My flight was around 1.30pm the next day, and I decided it would be okay. It was totally nerve wracking waiting for the press conference as I prepared to leave for the airport. The Victorian Government announced that the state would go into the lockdown at 5pm that day. I checked the NSW response, and by that stage they hadn't imposed any border restrictions for Victorians, but I wasn't going to 'count my chickens' until I was through the arrivals lounge on the other side. I boarded my flight and hoped for the best.
When we landed in Sydney, I checked my phone and there was a text from my mother saying "Are you there yet? You need to be in by 4pm!" It was just after 2.30pm, so I was there just in time to avoid the 'stay at home' orders that were being imposed on anyone arriving from Victoria. The Sydney event was another success, with two sold out sessions. We received glowing reviews and the event was lots of fun.
"What a fabulous way to spend two hours, educational and fun. Can't wait till next time." ~ Simone Messenger
"All the suppliers were very knowledgeable and accommodating. Tasting notes help you to remember who had which wine. Loved it all!!" ~ Johanne Champness
"What a fabulous event!! So happy get on board with this event!! Do yourself a favour – get out of your comfort zone of sparkling wine & champagne & go to The Bubbles Festival!!! You will be surprised & amazed!!" ~ Corinne Layton
"It was a great event and I highly recommend you catch the next one. The sooner the better!!" ~ Peter Robert Tuckey
"For a night of "Bubbles", friends and a bit of learning too, this is a fun event to attend. We shall return. Thank you Natalie!" ~ Melinda Baderski
"A fabulous event! Natalie was a wonderful host, taking us through the art of tasting and finding our own 'happy place'." ~ Erin Noordeloos
"What a great way to spend a Saturday afternoon. See you next year." ~ Janet Green
In the days after my arrival, I realised that returning home to Victoria (which was now in lockdown with an ever-growing list of COVID exposure sites), would risk the upcoming Perth event. The WA government had already closed the border to anyone arriving from Victoria, or who had been in Victoria during the dates of the outbreak, which was eventually changed to been in Victoria within 14 days of arrival.
An array of different logistical options were running around my head! 'Should I stay, or should I go?' The Perth event was 4 weeks away, and it was possible that things could clear in Victoria before the event – but it was a risk, and one that I wanted to mitigate. Having already postponed the event from 2020 to 2021, and then having to move it again only a few weeks ago, I wanted to do whatever I could to ensure that the event would run. I had some loyal and patient ticket holders who were still holding tickets from our pre-sales in late 2019. I didn't want to move the event again. Yes, it was possible it could be run without me if I found someone locally to do it, but that wasn't ideal because my followers were expecting me to be there.
I researched all the different state border options, looking for the best way to get to WA. Counting out days on the calendar, it worked out that I had exactly enough days to spend 14 days in NSW, which at this stage was mainly clear of COVID, to then arrive in WA with 14 days clear in case I needed to quarantine on arrival. If NSW stayed with low or no COVID cases, the plan would work. I cancelled and changed flight bookings. I had only packed for a few days in Sydney, so I shopped for essentials and my daughter kindly sent me some extra clothing from our home.
While I could have stayed in Sydney for the rest of the 14 days, I decided to see if Byron Bay was an option. I could rent an Airbnb room and have a nice time catching up with friends. I checked flights and they were available and cheap. If I was going to need to work remotely, then I would choose some special places to work from. As soon as I arrived in Byron, I knew I had made the right choice – I could feel the stress of the past few weeks just drift away.
I arrived back in Sydney the night before my flight to Perth and stayed at an airport hotel. Having done the amount of work I had done to be able to arrive safely in time for the Perth event, I didn't want to take any risks of missed connections! Everything was looking fine for me to arrive without needing to quarantine, but I was still apprehensive about what would happen on arrival. After touchdown, we were advised that we would need to wait on board until the WA Police were available to meet the flight. We needed to have our border passes ready to be viewed, and there were signs to inform us to have our hands free so that we could be sanitised before proceeding.
At the head of the queue, there were two people in full PPE gowns, masks, and face shields – one person to take our temperature, and one to spray our hands with sanitizer. Once that was done, we visited a cubicle to respond to a police officer asking questions. I was incredibly relieved to be given the 'all clear' – free to enter the state and no quarantine!
I had a pre-event site inspection of the venue booked for that afternoon, and then I was also free to enjoy the rest of my plans, which were to travel to Broome the following day to stay at my Mum's place. The irony was that she had travelled to Melbourne for her sister's 80th birthday on the day that I flew into Sydney. She was now stranded in Melbourne, because even as a resident she was unable to return home to Broome without a 14-day quarantine period in Perth. While it was disappointing that I wouldn't be able to spend some time with my Mum, if I needed to be working remotely, I was going to make the most of it. One of my clients had called my efforts 'an odyssey', and I agreed with that very apt description of the adventure I was on!
My dear friend Jane, who had been managing the door at the events, lives in northern NSW, and although NSW had remained a very low risk category, there were new cases starting to be recorded. I had become very good at predicting what would happen with restrictions and border closures, so Jane and I discussed options that would still allow her to make it into WA for the Perth event. I suggested that we book her onto a direct flight from Sydney to Broome the next day, but there were none. I knew that every passing day would mean an increase in cases in NSW and possible closure of the WA border to any arrivals from that state.
The new plan was to have Jane arrive in Perth early. By this stage the travel budget had been well and truly blown, so although it would mean a few extra nights' accommodation, it would still be better than me trying to find and train extra staff only days before the event. Jane managed to get a booking to travel on the Monday to Perth. The WA border was still open but was changing whilst people were mid-air enroute, with an extra restriction for NSW arrivals – which was get a COVID test on arrival and isolate until getting a negative test result. There was a chance that the border would close or a 14-day quarantine period would be imposed, which would make her arrival obsolete as she wouldn't be able to work at the event. We enquired about the alternative, which would mean Jane having to return to NSW on the next flight back. She was bringing the banners and some other event supplies and having already changed flights several times, it was now a very expensive airfare. We did joke about how expensive that would make it for just delivering the banners if she was to be turned away. But make it in she did, and the border closed to NSW arrivals the following day.
The Perth Bubbles Festival was another great, sold-out success. We received so many wonderful comments, and some of them were so lovely, that in my state of post-event series exhaustion they brought a tear to my eye. We'd done it! Five sell out events across the country, border hopping like fugitives, and working every angle or option to be able to deliver.
"It was a fun time and definitely recommend 💕" ~ Veronique Shepherd
"This is such a fantastic event; for those who truly love their bubbles and want to experience some that they wouldn't ordinarily try. Natalie is so knowledgeable!" ~ Kelly
"Best two hours of fun I've had for a long time and it was great to share it with friends and other lovely attendees 😊" ~ Marla Reid
"Thank you Natalie for organising a wonderful event. It was an absolutely wonderful event and glad we held onto our tickets. Third time we got there. The atmosphere was awesome and got to chat to lovely fellow guests and exhibitors and of course the sparkling wines and Champagnes were fantastic. Thanks again, looking forward to the next event." ~ Jo-anne Kramer
"Thank you for bringing to WA a unique experience for the bubbly lovers. Having a very knowledgeable and passionate presenter-founder made the experience that extra bit more enjoyable. I look forward to the next one." ~ Brenda Fenerty
"Fantastic night with many and varied bubbles from which to choose paired with a delicious grazing board! Well done 👍" ~ Allison Pivac
"A well organised event with some fantastic sparklings showcased." Louize Kang
"This was my first time at a Bubbles Festival and it was fabulous. I will definitely be back and so will my friends!" ~ Ceri Writer
"My Friend and I have a Fabulous afternoon as VIPs, the tastings were generous the Grazing table spectacular …. We are excited to attend any future events and have a few friends who are very keen to come with us. An exceptional day which was enjoyable and extremely informative." ~ Logan Nicholson
"The Bubbles Festival is a well organized fun event that is not only informative but great value for money." ~ Ina Boxshall
"What a fabulous afternoon to enjoy with friends and to sample some amazing BUBBLES from our regions within Australia cannot wait for the next experience." ~ Leonie Spencer
"Had a great evening at The Bubbles Festival and would recommend going to The Bubbles Review's events!" ~ Monicka McDonough
"I thought I couldn't love bubbles any more but I was wrong!! This experience was second to none! A classy yet relaxed vibe with access to all the best, new, interesting and popular bubbles, some of which were completely new to me. The VIP experience was to die for, a great privilege. Congratulations to Natalie and her team for putting this together in today's climate. A true testament to her love of bubbles and a phenomenal way to share it with the country! I will definitely be on the lookout for the next event!!" ~ Jana Bartecki
"Thanks to Natalie, Jane and the WA team for such an amazing evening. Covid had delayed me enjoying my 2020 Mother's Day gift until now. Totally worth the wait and can't wait to partake in the next event. Thank you again & keep up the great bubbly work!!" ~ Isla Ferrarotto
"Fabulous afternoon out at a boutique feeling event. Lovely champers and sparkling wines. We really enjoyed it, thank you for persisting in trying to stage it!!"
"A great afternoon with the chance to mingle with likeminded bubbly lovers. A fun afternoon full of great sparkling on offer thank you!" ~ Brooke O'Donnell
We'd planned to have some time in Perth on the Sunday before returning home on Monday. We were relaxing at the Fremantle markets on the Sunday morning when we were told that Perth was going into restrictions by midday that day. Venue capacities would be reduced, and masks were mandatory indoors. We had delivered the Perth event just in time! Perth would then declare a lockdown commencing later that day, and the Victorian Government declared Perth a medium risk zone. Upon my return to Melbourne, I was (perhaps ironically) required to get a COVID test and isolate. It didn't matter, I was happy to be home. I joke that one of the things that I have collected in 2021 is the QR check in apps for almost all the states of Australia!
I feel very blessed that we were able to hold the national series of Bubbles Festivals. I did have plans for some smaller events and tours in the later part of this year, but it's September and Melbourne is back in lockdown. Sydney is too. It is unlikely that there will be opportunities for events for the rest of the year, but I remain hopeful that we will get a clear run for 2022. The plan is to take The Bubbles Festival to more locations in Australia, and eventually New Zealand, the USA and UK. I am also optimistic that we may even be able to hold our tour to Champagne in 2022, but perhaps that will be 2023.
Whilst working remotely in Broome, I had seen an opportunity to be a co-author in a book that was being published in the USA – Becoming an Unstoppable Woman! I submitted an application and at my interview, they asked me to tell them a bit about myself. I said 'Sure. Let me tell you about my latest unstoppable story!' I shared the story of being able to deliver all of these events during a pandemic, border closures, and snap lockdowns. It was definitely an example of being unstoppable. I was accepted and went on to create my chapter called 'Living the Dream', which is all about my career as an entrepreneur and business mentor, on overcoming adversity, with a focus on savouring life's precious moments. The book was released in September and is now an international best-seller. It has also led to several articles published in the US media on my business success and how I created The Bubbles Review. There's no stopping a woman on a bubbly mission! Cheers!
Get tickets for The Bubbles Festival 2022 on this special pre-sale here.
You may also like these articles
Natalie Pickett: From Avocation To Vocation; How I Turned My Hobby Into A Career | by Penny Bauder | Authority Magazine | Sep, 2021 | Medium
Natalie Pickett: Second Chapters; How I Reinvented Myself In The Second Chapter Of My Life | by Pirie Jones Grossman | Authority Magazine | Sep, 2021 | Medium
Purchase link for the Becoming an Unstoppable Woman book- Natalie Pickett | She Rises Book Pre-Order (sherisesstudios.com)
Like to keep following us, get first look at events, receive bubbly information and be in our giveaway draws and have a chance to win a bubbly prize? You can join our list, it's FREE to join here.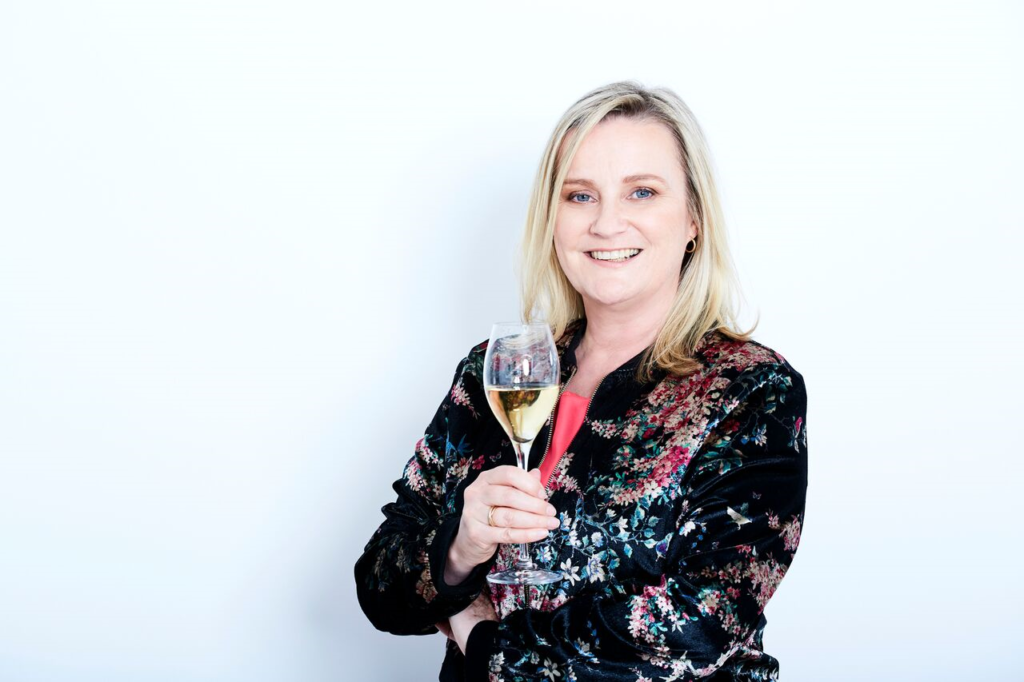 Natalie Pickett is the Founder of The Bubbles Review which is for people who like champagne and other bubbles, written by people who have a love of all things sparkling! At The Bubbles Review, we like to debunk some myths, make the art of drinking champagne accessible, explore bubbly regions and champagne bars, and provide events for you to join us and indulge.