As is the custom in the cities of France, a Christmas market is established in the centre of Reims, with 145 stalls in little chalets in the square surrounding the famous Notre Dame cathedral. Tourists and locals wander tasting traditional products, drinking wine or cidre chaud (hot cider) and enjoying the Christmas lights.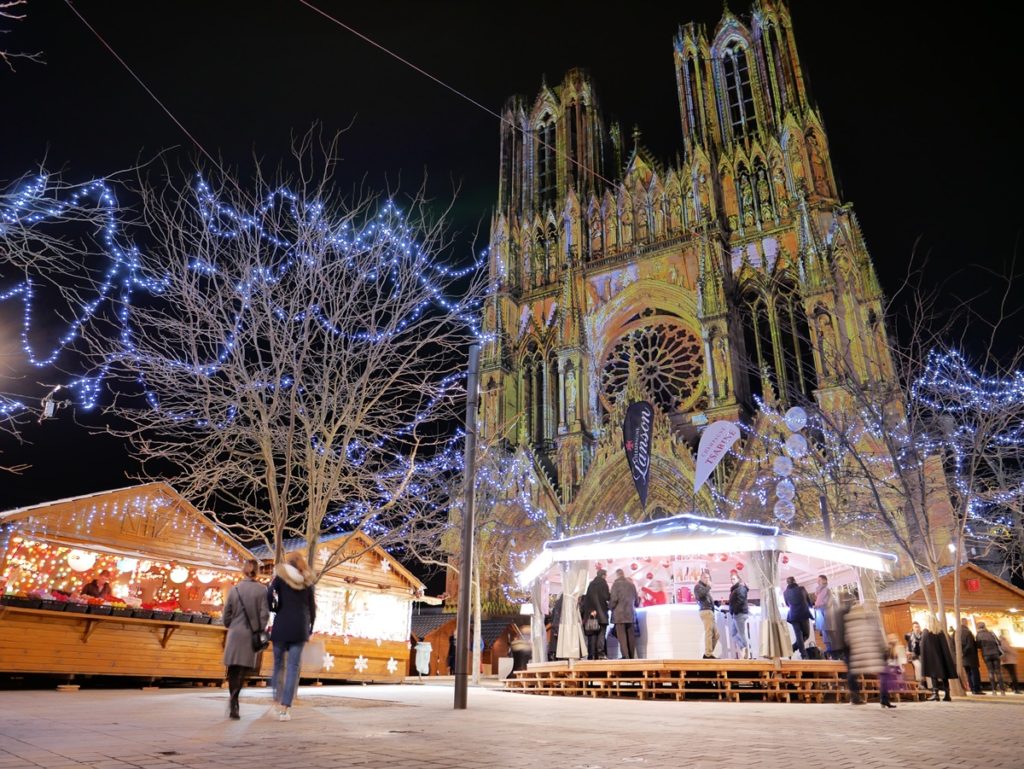 In Epernay, the historic capital of Champagne, les Habits de Lumière happens with a three day festival on the second weekend of December. Every Champagne House on the Avenue de Champagne opens its gates to the public and light shows are projected on the facades of Moët & Chandon, Perrier-Jouët, Pol Roger, de Venoge and more. The event includes illuminations, projections, dazzling sound and light shows, champagne and gourmet food tastings, and finishes with a vintage car display on the Sunday.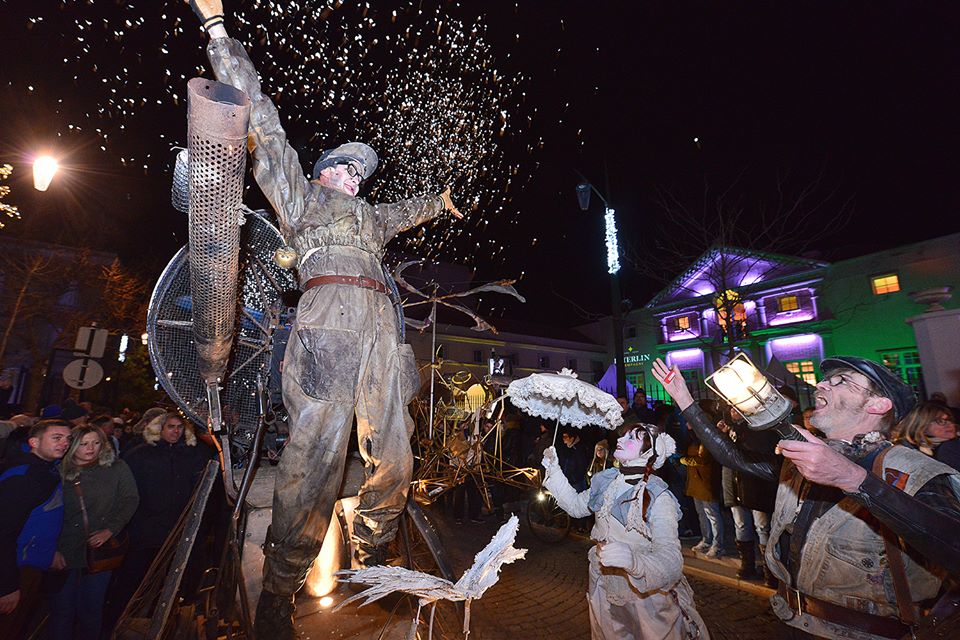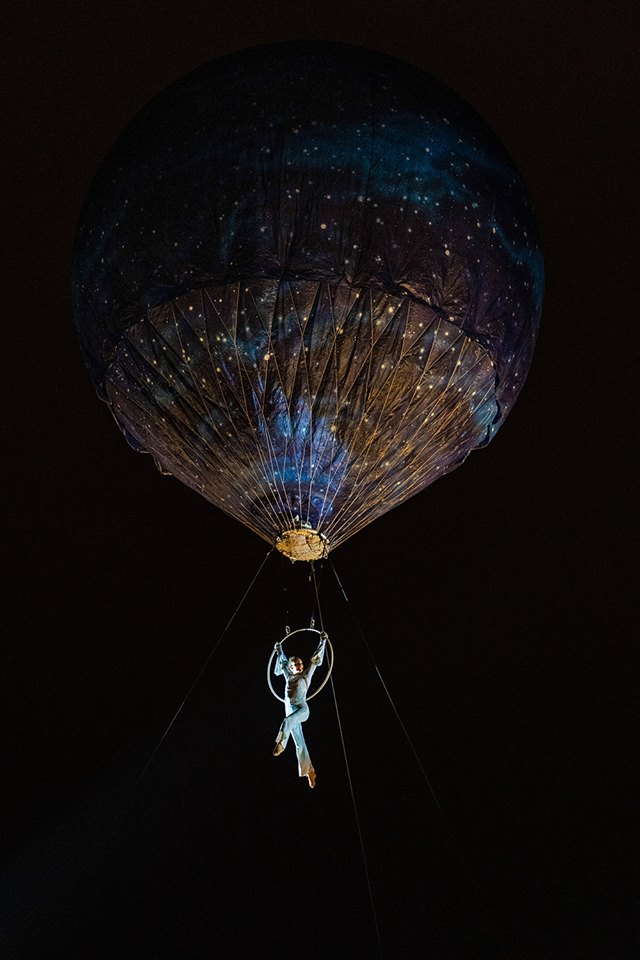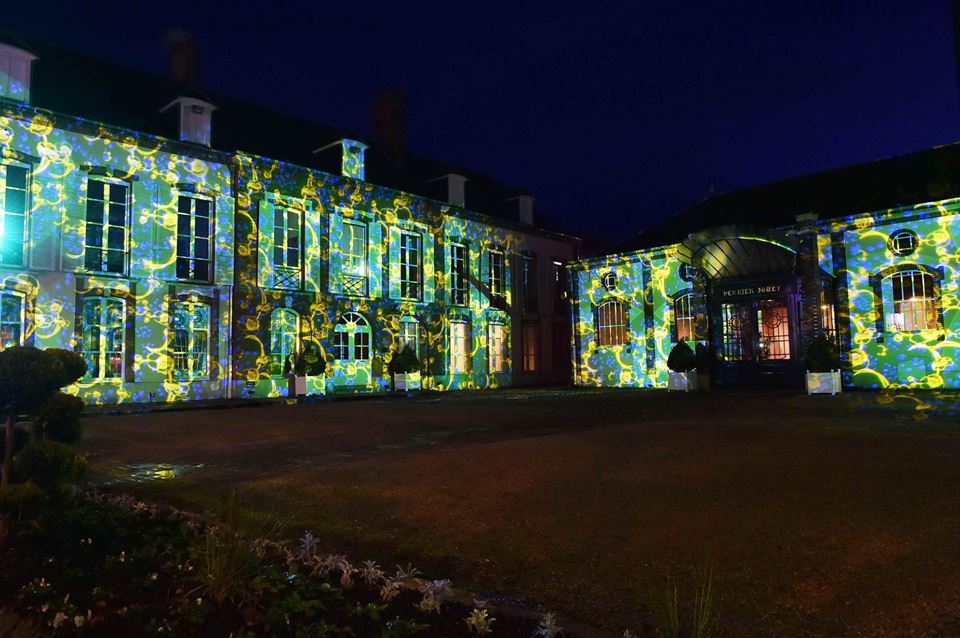 Aside from celebrations, the period before Christmas is very busy for Champagne Houses and growers! Indeed, they receive last minute orders from their customers: wine shops and private individuals. It is a key moment in terms of sales for the whole of Champagne.
In the winery, some start tasting the vins clairs (still wines from last harvest that are in vats or barrels) and will decide later of the assemblages (blends). This year there is great excitement as the Vintage of 2018 is very promising!
In the vineyards, everything is so quiet although some growers may begin to prune, pruning will be much more intense in the first months of 2019, before spring.
But I am sure you wonder how we celebrate Christmas?! Here is a typical lunch or dinner paired with champagne or wine that we enjoy every year! I will share with you the best match between each dish and a type of champagne.
Christmas lunch menu
Oysters with a very low dosage Blanc de Blancs (Extra-Brut)
Smoked salmon with a standard Brut champagne (Pinot Noir, Chardonnay and Meunier in equal parts)
Foie Gras with a Vintage Brut Champagne (Pinot Noir and Chardonnay in equal parts)
Turkey and chestnuts with a pure Pinot Noir champagne (Blanc de Noirs)
Cheeses, let's have a break and enjoy some red wines! Why not a red Coteaux Champenois, which is a still wine produced in the Champagne region. Champagne is not only about bubbles! If you like blue cheese (Roquefort, Fourme d'Ambert), try some Ratafia, which is a sweet liqueur produced by many Champagne houses.
Bûche de Noël (yule log) pairs nicely with a demi-sec champagne. Demi sec, although it translates to half dry, is actually the term for a sweet champagne.
Merry Christmas – Joyeux Noël to you!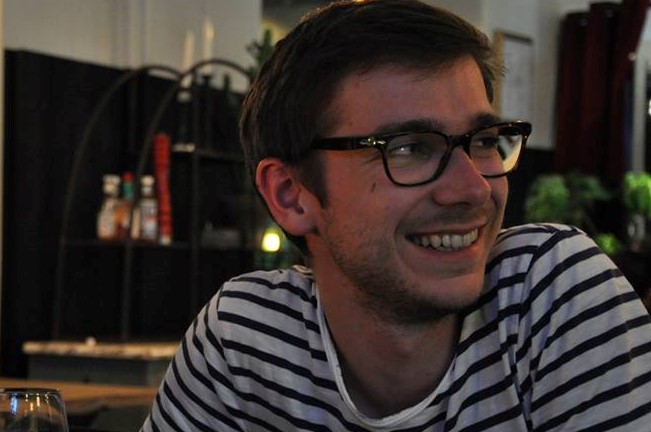 Sébastien Lebon was born, raised and continues to live and work in Champagne. Lucky him! He has worked in a range of roles for some of the big champagne houses as well as grower champagnes. His favourite champagne quote is by Sir Winston Churchill: "Magnum is the best size for two gentlemen to share over lunch, especially if one of them is not drinking."
Like to keep following us? Sign up to The Bubbles Review list and you will be included in our Subscriber prize draws. The giveaway is usually a chance to win a lovely champagne or sparkling gift. Join our list!