If you've read some of my previous blogs, you'll know that I talk a lot about making new discoveries when it comes to Sparkling Wine and Champagne. Yes, we all have our favourites, but I love being out and about, exploring, meeting new people, hearing their stories, new sensory discoveries of sights and sounds, and, of course, taste, mouthfeel, aroma, and all of the senses that go along with tasting sparkling wine.
Visiting regions and Cellar Doors is a great way to do this, but it also has its limitations. Making the time to be away, planning to get the most out of your day, and then who will be the designated driver, as one full tasting experience can put you over the limit. So whilst enjoyable and highly recommended, how do you get the tasting experience all in one place?
Step into the festival! The origin of the word comes from the word Feast, and in other Latin-based languages means party. And feast and party it is. I love a good festival – a chance to be out and about and meet people, explore and make new discoveries, all in one compact space, before taking public transport/taxi/Uber home.
In Melbourne, which is arguably Australia's home of Food and Wine experiences, we are very fortunate to have a festival to celebrate just that – The Melbourne Food and Wine Festival (MFWF) opening at the end of this month and running 31 March – 9 April. I was so excited to see that there are many bubbly-focussed events, as well as some of the bigger events like the City Cellar Door as part of the River Graze (held on the first weekend), which will see tasting tables along the banks of the Yarra River. Entry to this family-friendly event is free, and the $10 Festival glass allows you to participate and enjoy wines by the glass or bottle. Visit www.MFWF.com.au for more information.
I am very pleased to have been invited to attend a few of the Bubbly Events at MFWF as accredited media. I will be at the City Cellar Door on the opening night, and here is where I will be for other events. Feel free to find me and say hello. Here are details with links:
Fed in French. Fri 31 March – Sun 2 April this is also part of the FREE River Graze Fed event, the French will take over Federation Square with traditional dishes, fine wines and sweets to treat your Francophile taste buds. The River Terrace will be full of marquees showcasing fare from all regions of France. The crème de la crème will be LE BAR, featuring a selection of French wines, beer and champagne right next to French bistro, Bon Ap' – popping up for the very first time away from their usual Fitzroy address.  http://www.melbournefoodandwine.com.au/program/fed-in-french-6697
Champagne Lunch with Bollinger – Sun 2 April. I do love a Champagne matched meal. Even its name conjures up good times and bubbles on the tongue. So raise your flute to make a toast to everything that makes Victorian produce great, especially when matched with one of our favourite champagnes. Gather with friends at the 2016 Hotel Bar of the Year to enjoy an indulgent Sunday afternoon of five exquisite courses matched with Bollinger. http://www.melbournefoodandwine.com.au/program/champagne-lunch-with-bollinger-6611
Sweet and Savoury Champagne Party – Tuesday 4 April.  I am so excited about this event. Om Nom, which is the dessert bar at The Adelphi that we included in our recent Melbourne Bubbly Evening (see our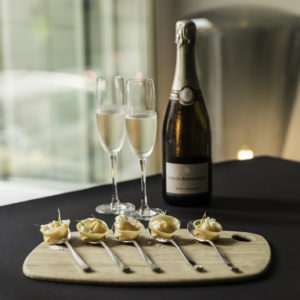 photos on our Facebook and Instagram pages), has this great event to surprise your tastebuds – and the masters of dessert are experimenting as never before. Join chefs Jo Ward and Darren Jones on a fun canapé ride at a stand-up champagne party, with delightful sweet elements entering the savoury dishes, and clever savoury twists appearing in desserts. Think Balsamic Fairy Floss, Venison with White Chocolate and Truffle Mousse, and dishes such as Squid Bubbletea and Cowramelo! Match this with Laurent Perrier, Champagne Besserat, and Louis Roederer as the champagne sponsors, providing free flowing champagne all night. Very exciting! Here is the link
http://www.melbournefoodandwine.com.au/program/a-savoury-sweet-sweet-savoury-champagne-party-6596
Best of Victoria High Tea. Two sessions daily between Saturday 1 April to Sunday 9 April. This event focuses on the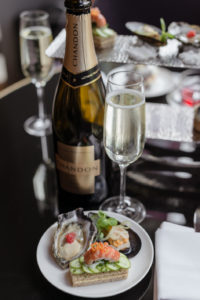 extraordinary native produce Victoria has to offer. Sample bite-sized delicacies including native Mt Martha oysters, Port Phillip scallops, macadamia tartlets and wattle seed lamingtons. All matched with a lovely selection of Victorian Sparkling Wines. I will be there on Wednesday 5 April, 3–5.30pm. http://www.melbournefoodandwine.com.au/program/best-of-victoria-high-tea-6450
If you are not from Melbourne, maybe this is the perfect time to visit?! There are lots of regional events for MFWF too, so take a look at the website and plan your program.
Also keep an eye out throughout the year for wine festivals in your area or in regions that you would like to visit.  Book a tour, hire a vehicle with your designated driver, plan an overnight stay, or draw straws to see who gets to be Captain.
And on that note, The Bubbles Review has our own festival happening in Melbourne 28 April – 30 April. We are very excited to introduce the inaugural The Bubbles Festival – a celebration of Sparkling Wine.  See the link to our events page here.  https://thebubblesreview.com/eventstours/
We hope to bring The Bubbles Festival to other states in the future.
It is definitely Feast, Festive, Fiesta, Festival time. Here's cheers to that!
Natalie Pickett is the Founder of The Bubbles Review which is for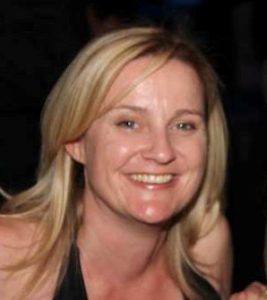 people who like champagne and other bubbles, written by people who have a love of all things sparkling! At The Bubbles Review, we like to debunk some myths, make the art of drinking champagne accessible, explore bubbly regions and champagne bars, and provide events for you to join us and indulge.
Like to keep following us? Sign up to The Bubbles Review list and you will be included in our monthly Subscriber prize draw. The monthly giveaway is usually a chance to win a lovely champagne or sparkling gift. Join our list!