I do believe that champagne is one of the joys of life. With Valentine's Day upon us, a day widely recognised as a day for love and devotion, I thought I would share some thoughts on my devotion to champagne.
So yes, my headline is a little controversial, and you don't really think I am going to answer that, do you? I will, though, explain why I think that the enjoyment of good champagne is very similar to the enjoyment of good sex. You know, the kind that stays with you, you find yourself drifting off into a day dream in the days afterwards, smiling for no apparent reason, remembering and reliving some of the most sensual moments.
Champagne is a drink that captures all of the senses and creates those moments that pleasantly drift back to you. Take a moment to savour the memories to bring joy to your everyday.
Visual – I like the look of champagne. What is not to like? A beautifully shaped bottle that is almost like a piece of art, which is then uncorked in a sense of ceremony and poured into an elegant glass.
After which an endless flow of very delicate bubbles continue with effervescence waiting for your drinking pleasure. So yes, I like what I see and I would like to take it further.
Smell – I always take time to take in the aroma, the scent or 'nose' of the wine. When you smell a wine, you prepare your mind for what you are about to taste. Put your nose at the top of the glass, breathe in slowly and deeply. Guessing at flavours before I taste, this could arguably be considered the foreplay, the playful moments that add to the enjoyment, before we go onto taste.
Touch – To discuss touch, let's talk about 'mouth feel' (yes it is a proper champagne term), the description of how the wine feels in your mouth, and with champagne this is a kaleidoscope of experiences. Take a moment to let that feeling of discovery happen. You have the bead of the bubbles, they help the wine to dance on your tongue, the creaminess and the effervescence you'll feel as you press down a little, a little explosion in your mouth. The minerality that adds to the where the wine sits in your mouth and continues to bring a discovery of flavours as you taste from the front to the back of the palate. It really is joyful.
Taste – Let's not forget taste. As you are taking a moment to enjoy the sensuous mouth feel, let your mind explore the taste. What flavours can you detect? Are they the same as you thought they were going to be when you discovered the scent, or are there a few surprises in there? Enjoy the taste as it hits different parts of your palate. Now swallow. Gorgeous.
Even on busy tasting days I always swallow. The spittoon is rarely used, which probably means that I am in love every time that I drink champagne.
Feel – How do I feel when I drink champagne? Joyful is the best description I can think of. As a warm glow takes over the body, I savour the moments of delight, the feeling of luxury, richness, and the feeling of appreciation; I feel truly blessed and enriched from the experience. The pleasure that it brings, the delicate moments of joy, and for days afterwards I find myself smiling for no apparent reason remembering all of the delightful details, the smell, the taste, the mouth feel.
Sigh! Well, I hope that this was as good for you as it was for me! Wishing everyone a happy Valentine's Day. Whether you are enjoying a glass of bubbly alone or with a loved one, take time to savour all of the precious moments and remember – life is too short not to drink good champagne!
Cheers!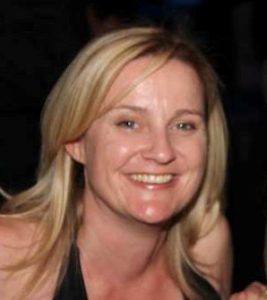 Natalie Pickett is the Founder of The Bubbles Review which is for people who like champagne and other bubbles, written by people who have a love of all things sparkling! At The Bubbles Review, we like to debunk some myths, make the art of drinking champagne accessible, explore bubbly regions and champagne bars, and provide events for you to join us and indulge.
Like to keep following us? Sign up to The Bubbles Review list and you will be included in our monthly Subscriber prize draw. The monthly giveaway is usually a chance to win a lovely champagne or sparkling gift. Join our list!