Tasting my way through my wish list of Champagne and Sparklings is really a very pleasant lifelong goal. I recently learned that there are over 8000 Champagne Houses in Champagne, so that is a lot of tasting to do!  I also love our Aussie sparklings, I prefer the champagne style so tend towards a classic 'methode traditionnelle'. Whilst there are some on my wishlist yet to try, and some that I splash out some extra cash for special occasions, there are also a few favourites that I tend to choose regularly for an everyday celebration.
Here are my 'go to' Australian Sparklings:
Yarra Burn – NV Yarra Burn Victoria Premium Cuvée Brut, the retail price is $17 but you can find this on special at around the $12 mark, when I see it at this price I buy a few bottles to keep on hand. Perfect easy drinking to take to BBQs or for an impromptu bubbles at home, or to have as a follow on bottle after something special.
Chandon Brut NV – a good consistent classic style, made in the Yarra Valley by the Australian winery of the French Champagne House – Moët et Chandon. The retail is usually around $25 but you can often find this on special at around $20, when I do, I buy a couple of bottles to keep on hand. Perfect for gifts and sharing with friends.
Croser NV – this South Australian sparkling is a fresh and crisp aperitif style, easy drinking and lovely for sharing with friends. The Non-Vintage is at a great price point, I often find this on special for around $20, although the retail is more around $25-$29. It also is often available with a gift box so great for gifting, or for making an impressive arrival. Yes, when you see it on special, buy a couple to keep on hand.
Jansz NV – As a general rule with Australian sparklings, I think anything from Tasmania is going to be good! The Non-Vintage Jansz is another consistent classy bubbly that is on my go to list. Once again I look for it when on special. The retail is around $25-$29 if you are lucky you can find it in the low $20 mark. Always impressive.
These are my regulars in the $15-$25 price range, but there so many more lovely Australian Sparklings to explore.  I also love trying smaller labels when visiting wineries and tasting at Cellar Door, joining wine clubs can also be a good way to discover more.
I read once that there was a wine glut in Australia, I'm not sure if that is still true. In any case, I like to do my bit to help out and support the Aussie wine industry!
What are some of your Aussie Favourites?  Feel free to leave some comments below.
You may also like our articles on Tips for drinking Champagne on a budget and Why that is not a glass of Champagne that you are drinking!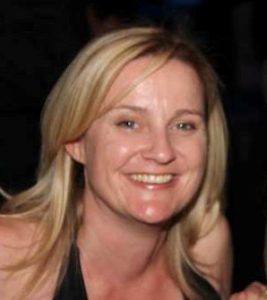 Natalie Pickett is the Founder of The Bubbles Review which is for people who like champagne and other bubbles, written by people who have a love of all things sparkling! At The Bubbles Review, we like to debunk some myths, make the art of drinking champagne accessible, explore bubbly regions and champagne bars, and provide events for you to join us and indulge.
Like to keep following us? Sign up to The Bubbles Review list and you will be included in our monthly Subscriber prize draw. The monthly giveaway is usually a chance to win a lovely champagne or sparkling gift. Join our list!