You've probably heard the saying ~ "Champagne taste on a beer budget."?
Maybe your first taste of fine champagne was provided by a wealthy friend or by attending a corporate function where someone else was paying?  Once you've developed the taste for it, how can you create more opportunities for drinking quality bubbles on a budget?
If this is you, we have a few tips for you here.
Check out the specials each week.
Check out the specials online each week, or browse the Champagne section of your favourite wine store to see what is on special. Get chatting with the staff; see what they recommend and what is good on price. Sometimes it can be a high quality champagne at a great price, but it is a brand we don't know. I love these little discoveries! Also consider becoming a wine store member, they often alert you of current champagne specials, or have member only offers. I like to purchase some of my favourites when they are on special and keep them to have on hand for celebratory occasions.
Ask for a Price Match
Many stores will do this and it is always worth asking the question. If you've seen it cheaper elsewhere but you are shopping at your local wine store and they are more expensive – ask if they will price match. You will probably need to show proof of the lower price, either printed or show the link on your phone.
Find Free Tastings!
Many wine stores have bottles on tasting for you to sample whilst in store. If you become a member at your favourite wine stores, not only will they alert you to specials, they often have member only nights or will alert you when they have tastings.  This month I attended two FREE tastings hosted by Vintage Cellars.  One was one of my favourites – Louis Roederer – which included the beautiful Cristal (more than $300 per bottle). The other was a Free Champagne Gala evening which included around 15 top Champagne houses all with several different champagnes available for tasting. I felt like I was in heaven!
Get together with a group of friends and share a bottle.
To me this is like the sharing economy for Champagne. I've recently started doing this by hosting 'Bubbly Afternoons' at my place. Get together with a group of friends, we choose a top bottle that we would like to try but couldn't afford on our own. Then everyone contributes to the purchase. Groups of four can work well for everyone to have a nice glass with enough for a little top up too. Follow it up with some nice sparkling afterwards and you'll have a lovely Bubbly Afternoon.
Another way would be to win a bottle! Sign up to our list and you will be included in our monthly Subscriber prize draw. The monthly giveaway is usually a bottle of a lovely champagne or sparkling wine. Join our list!
Cheers!
Natalie
You may also like these blogs:
Why that is not a glass of Champagne that you are drinking!
Why is champagne so expensive?
How to choose the right glassware for your bubbles?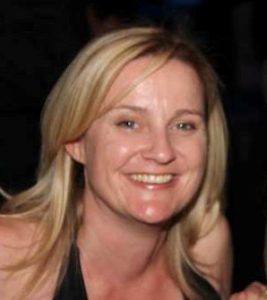 Natalie Pickett is the Founder of The Bubbles Review which is for people who like champagne and other bubbles, written by people who have a love of all things sparkling! At The Bubbles Review, we like to debunk some myths, make the art of drinking champagne accessible, explore bubbly regions and champagne bars, and provide events for you to join us and indulge.