Champagne and sparkling wine is synonymous with celebration, and what better time to be celebrating than with friends and family over Christmas?
Champagne is often served as an aperitif or for a toast. As you may have read here before, it can definitely be served throughout all courses. Perfect for an Aussie Christmas, champagne pairs especially well with seafood, and choose a traditional blend including red fruit, or a Blanc de Noirs, or Rosé with the more robust main course flavours of ham and turkey. Those of you who love a sparkling red may choose to include this in your line-up.
Now that we have the wine sorted, which glass should we use to serve?
There is the champagne coupe or saucer glass. Legend has it the shape of the coupe was modelled on the left breast of the French Queen Marie Antoinette, wife of King Louis XVI of France, but it seems that the glass was designed in England over a century earlier especially for sparkling wine and champagne in 1663. The coupe was fashionable in France from its introduction in the 1700s until the 1970s, and in the US, and Australia from the 1930s to the 1980s. The coupe had a revisit a few years ago, with a bit of Art Deco, Great Gatsby-inspired frivolity. Perfect to build a champagne tower, they are lots of fun, but not very practical. Apart from making it easy to spill, the glass is very wide creating a large surface area for the wine, with an open rim, which means that the bubbles dissipate very quickly.
Then there is the champagne flute. The skinny flute, designed to accentuate the view of the bubbles as they rise up in the glass, has definitely dominated the glassware served for the past 30 years or so. These glasses make it lot easier to serve, you can fit many more on a tray than the coupe, and you are less likely to spill your drink. But, you may be surprised to discover, this is not the best glass to be using.
If you visit the Champagne region, you will find that many restaurants will serve champagne in a white wine glass. This may seem strange at first, but a good exercise to try at home is; pour half of your glass of bubbles into a skinny flute, and half into a white wine glass. Taste a few sips from the skinny flute, then try it from the wine glass. Take time to explore the aromas and taste. Most likely, it will taste like a different wine. This is because to truly appreciate a good wine, you need to take in all of the senses: the look, the aroma, the feel and taste.
The skinny flute presents champagne as one-dimensional, because you can't get your nose into the glass to get the full wine experience. It also concentrates the bubbles and in trying to get the aromas you'll often get a nose full of fizz and acidity instead.
This presented a challenge, as part of the fun of having bubbles is the special glass. Onto the scene comes a wider tulip or egg-shaped flute; a sort of hybrid of flute and standard white wine glass with a wider middle that tapers at the top. This allows for a wine lover's ability to appreciate the full range of aromas. This is still a beautiful stylish glass, but let's you take in the full appreciation of the wine.
I've read that the tulip style has origins from the Sommelier at Les Crayères restaurant in Reims, who didn't like serving top champagnes in a flute. He is said to have worked with glass makers Lehmann glass to develop an elongated glass, rounded in the middle and tapering towards the top wider flute.
This as a superior shape has been confirmed by science, with Gérard Liger-Belair, a physicist at the University of Reims, stating that 'the spherical shape of the glass, which also encourages vertical movement, respects the role of the mousse'.
The RIEDEL brand known for innovation and design, and an industry leader in the introduction of grape-varietal-specific stemware in the 1980s, has also collaborated with some of the top champagne houses to create bespoke glasses tailored to their specific wines.
Each bubble carries aroma to the surface. The RIEDEL glasses are designed to provide a 'progressive extension along the curve of the glass which favours first a gradual then a stretched ascent, allowing each bubble to burst at the widest point to free its flavours and express aromatic subtlety'.
A champagne glass should be clear, not coloured or engraved with fancy design, so we can assess the wine's clarity, colour and bubbles.
I've also noticed a recent trend of stemless glassware. Whilst this might be a nice casual style for other wines, it is a no for bubbles. We hold the glass by the stem, so that the heat from our hands doesn't warm the wine, and greasy fingerprints don't obscure the wine's colour. Perhaps I need therapy, but I must admit I have to look away when I see friends holding their glass by the bowl and not the stem, as I can't bear to watch. Note to my family coming over for Christmas!
When I present tips on how to taste bubbles at our events, I always remind people to hold their glass by the stem, and also that there is no need to swirl the glass (to get air and aroma). When tasting bubbles, the bubbles will bring out the aromas out for you.
Some wine writers are asking 'Should champagne flutes be outlawed?' I think this might be a bit extreme, but I do agree, my preference for good quality bubbles is to serve them in a wider flute or white wine glass.
Most important though, is the joy of sharing bubbles with friends and family. Find the best glass you can, raise it and say cheers!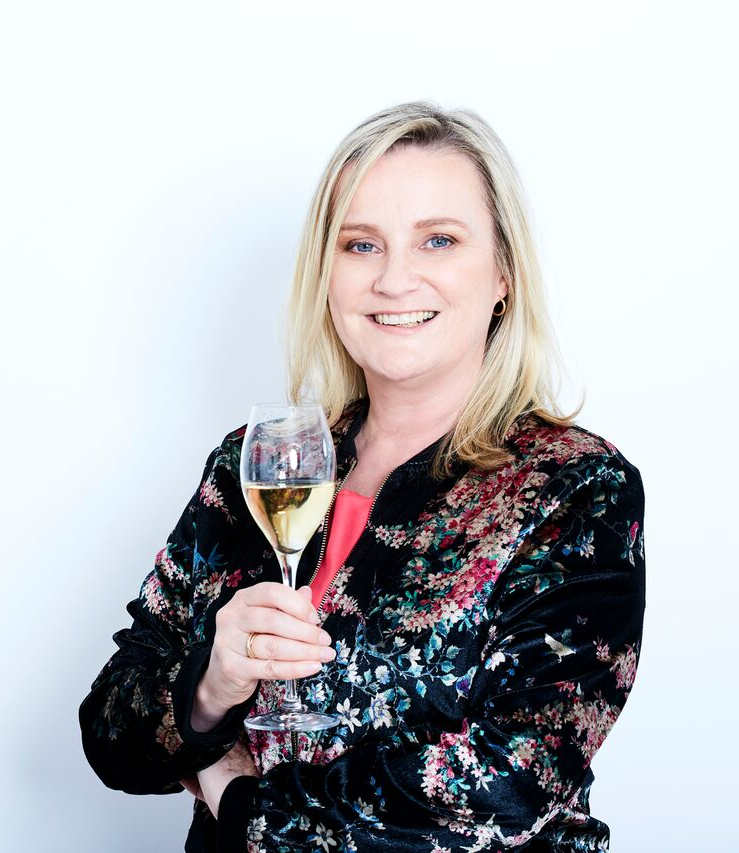 Natalie Pickett is the Founder of The Bubbles Review which is for people who like champagne and other bubbles, written by people who have a love of all things sparkling! At The Bubbles Review, we like to debunk some myths, make the art of drinking champagne accessible, explore bubbly regions and champagne bars, and provide events for you to join us and indulge.
You may also like these blogs:
We are very excited to have RIEDEL glassware as our giveaway partner this December, and our glassware provider for The Bubbles Festival.
Our subscriber giveaway which is the Extreme Rosé / Champagne glass twin pack (RRP$59.95) will be drawn on 13 December 2019.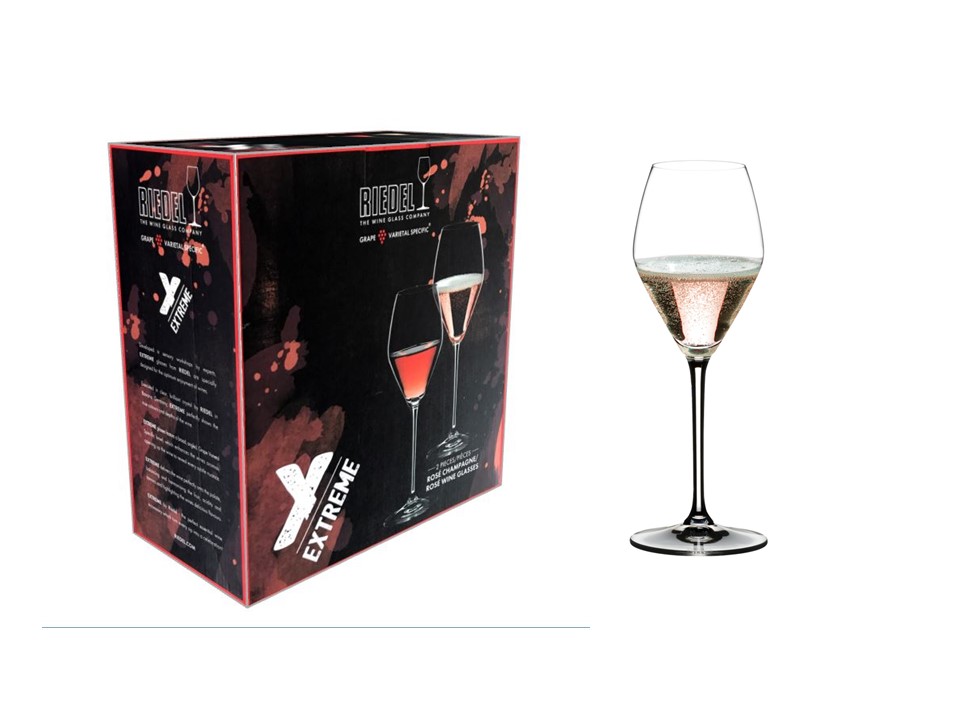 The Extreme Rosé/Champagne Glass is perfect for developing and displaying champagne's complex characteristics. This glass allows the wide range of aromatics to unfold thanks to its egg-shaped design, with the larger rim diameter enabling them to be released in a way which is not achieved with a narrow glass.
Like to keep following us, get first look at events, receive bubbly information and be in our giveaway draws and have a chance to win a bubbly prize? You can join our list, it's FREE to join here.