The answer is simple: it may have bubbles, but does it say Champagne on the bottle? If not, it is a sparkling wine – or referred to as bubbles is fine too.
In order to be called champagne, a sparkling wine must come from the Champagne region of France, can only be made using certain grapes, (the most commonly used are Chardonnay, Pinot Noir, and Pinot Meunier) and must be made using the traditional method 'methode champenoise' (also referred to as 'methode traditionelle'), in which secondary fermentation (to create the bubbles) occurs in the bottle.
To clarify, all champagne is sparkling wine, but not all sparkling wine is champagne.
Champagnes can be expensive, while sparkling wine is often much more affordable. This comes down to the grape quality as well as the methods used to produce the sparkling wine. While many sparkling wines do implement the labour intensive 'methode traditionelle', there are other production techniques used by creating tank wine – sparkling wine carbonated in giant vats instead of individual bottles.
Sparkling wine made using the same process as champagne will have 'methode traditionelle', or 'bottle fermented' on the label. If you like the champagne style, look for these when purchasing your sparkling wine.
Other names for sparkling wine that you might see are Cava (which comes from Spain), Prosecco (traditionally from Italy, but you might see Australian or US made Proseccos), and Moscato (a sweet style of sparkling from Italy which is also often made in Australia). We are also starting to see French sparkling from other wine regions of France sold in Australia, but due to strict regulations, only if it comes from Champagne can it be labelled as such.
Like our earlier blog on how to pronounce Moët, I feel I need to be specific. If it is not Champagne, it is a glass of bubbles or sparkling, or possibly a Cava or Prosecco, but it is not a Champers or Champagne. And yes bubbles does cover all, which is why we called ourselves The Bubbles Review!
We asked Dan Buckle, Senior Winemaker, from Chandon Australia to give us some detail on the differences between making champagne and making Australian sparkling wine.
Champagne sits among the broader category of sparkling wine, being specifically from Champagne. As such, Champagne wines are regulated by the rules of the Appellation d'Origine Contrôlée, which are quite prescriptive. Champagne wines are, by definition, restricted in terms of terroir, and whilst there are many fine details of Champenoise vineyard country, from a broader view we can say that the climate is cold, and the soils are chalky.
Elsewhere, sparkling wine is a very broad category, and includes a wide range of varieties, styles, flavours and, indeed, quality. Here in Australia, we have significant liberty to make wines where and how we like, with the main regulatory systems focused on label integrity and the limitations of wine additives. We also have much more land available to plant vineyards, and a far greater range of terroirs to draw from. This means our Chandon wines made here have a uniquely Australian signature, drawing from our unique Australian landscape. This is enviable for Old World winemakers, who are restricted in their scope by the structures of tradition and geography. At Chandon, we focus our production on traditional method, drawing from our French heritage and the savoir faire that comes from our strong connection to Champagne. Not for traditional reasons, rather for quality. We cannot replicate the important yeast aromas and textural benefits from long ageing in the bottle on lees.
The process differences are notable. We are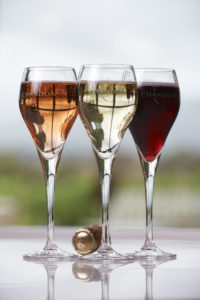 not constrained to using the same cuvee and tailles juice fractions, which are mandatory in Champagne. We are able to use viticultural practices more suited to our local environment. We can even machine harvest in the cold of night, and we can even make sparkling Pinot noir/Shiraz! The pioneering spirit in Australian winemaking is still very much alive.
Dan Buckle is the Senior Winemaker at Chandon Australia.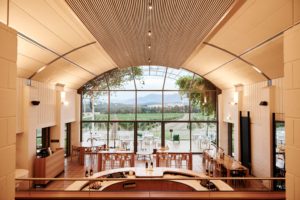 French heritage, Australian expertise – Chandon is a celebration of its traditional French heritage and the know-how enjoyed in its Australian homeland. Moët & Chandon meets Australia in a world-class winery in the Yarra Valley. Chandon was honoured with international success at the 2016 Champagne and Sparkling Wine World Championships, taking out the national trophy for Best Australian Sparkling Wine for the Chandon Prestige Cuvée 2005. It's a beautiful place to visit and enjoy a tasting at the Cellar Door. Details here www.chandon.com.au/
Like to keep following us? Sign up to The Bubbles Review list and you will be included in our monthly Subscriber prize draw. The monthly giveaway is usually a chance to win a lovely champagne or sparkling gift. Join our list!