Yes, it is unlikely that any of us will be joining the ranks of the English Royal Family, but we can still drink the same bubbles!
So forget what she is wearing, more importantly, what bubbles will they be serving?
There are so many media outlets speculating about this, from Style, Town and Country, to Forbes magazine to name but a few, predictions are being made on what brand of bubbles will be served.
Most predict that the bubbles will come from the Royal Warrant list, however I have seen it mentioned, that the caterers may have flexibility to provide their own suggestions beyond that list.
Currently, over 1,100 royal warrants have been granted to tradespeople who supply goods. Nine of these warrants are currently bestowed on Champagne houses, according to the Royal Warrant Holders Association, the office founded to represent and advise the various holders.
England's first Champagne warrants were issued in 1884, and my research shows that the current holders are Bollinger, G. H. Mumm, Krug, Lanson, Louis Roederer, Laurent-Perrier, Moët & Chandon, Veuve Clicquot and Pol Roger.
Royal warrants, which cannot be purchased, are linked directly to a specific member of the immediate royal household. Members authorized to confer this honour include Queen Elizabeth, who determines the list, Prince Philip, and Prince Charles. Each of the three can individually grant warrants for 5 years; the warrants can be renewed, as long as the warrant holder is providing goods. The goods are not gifts, but outright purchases by the court.
Aside from Laurent-Perrier, which I understand solely serves Prince Charles, the Champagnes are all suppliers to Queen Elizabeth, who is said to drink a glass or two at the end of each day.  I am sure that must be her secret to longevity!
So what will it be?  Perhaps instead of a Champagne (or as well as), an English sparkling wine will be served?  English bubbles are showing award winning results of late.
So many wonderful choices.  Which one would you serve?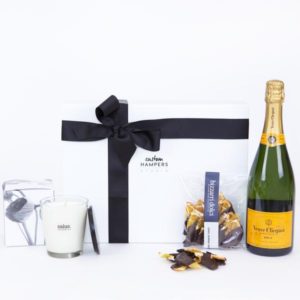 Like to keep following us? Sign up to The Bubbles Review list and you will be included in our Subscriber prize draws. The giveaway is usually a chance to win a lovely champagne or sparkling gift. This month it is the beautiful 'Veuve and Orange' Hamper from Custom Hampers Studio, with a lovely bottle of Veuve Clicquot, which is of course, on the Royal Warrant List.  Join our list!
Natalie Pickett is the Founder of The Bubbles Review which is for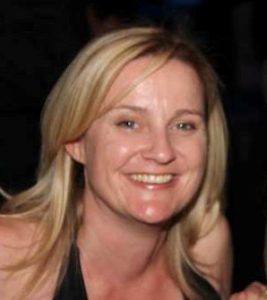 people who like champagne and other bubbles, written by people who have a love of all things sparkling! At The Bubbles Review, we like to debunk some myths, make the art of drinking champagne accessible, explore bubbly regions and champagne bars, and provide events for you to join us and indulge.