What champagne to serve during the holiday season!
I often get asked – what is my favourite champagne? I try to avoid answering, sometimes I joke that I answer that like a politician – meaning, I don't answer the question. Or liken it to having to name a favourite child. I love so many different champagnes and sparkling wines and what I choose depends on a range of factors – what's the occasion, what is the budget, what is the weather, what food are you serving, what do I feel like, who are you drinking it with …?
But I am feeling the Christmas spirit, so here are a few answers to your questions on champagne for the holiday season!
Which lower price range champagne(s) do you recommend for Christmas and NYE and Why?
Piper-Heidsieck's Brut Non-Vintage (NV)
If you want to drink champagne like a celebrity for an affordable price, Piper Heidsieck is the go-to. One of the oldest champagne houses, with history dating back to 1777. The label boasts Queen Marie Antoinette, a lover of bubbles, as their first 'brand ambassador'. From Chinese Emperors to European royalty, Heidsieck and Co (as it was first known), was given the privilege of a Royal Warrant from 14 royal and imperial courts.
In Hollywood, fans include classic celebrity names like Bogart, Gable, Astaire, and Marilyn Monroe famously declared in 1953: "I go to bed with a few drops of Chanel No. 5 and I wake up each morning to a glass of Piper-Heidsieck; it warms me up." It's still celebrated in style in modern day Hollywood, in recent years as the official champagne for the Oscars.
In Australia, we see brand recognition for Piper-Heidsieck NV as an entry level non-vintage cuvée. You'll often see it on special with a price-based promotion, especially at Christmas time. I managed to find it at a real bargain price this year! The saying 'you get what you pay for' is usually true, you may think that the entry level pricing, indicates less quality. Not so in this case. The Chef de Cave's (Chief Winemakers) at Piper have been awarded best winemaker nine times since 2002.
There's freshness, fruitiness, acidity, and nice maturity. A blend of the main three Champagne grape varieties, with around Pinot Noir (50%), Meunier (30%), Chardonnay (20%), the blend has more than 100 different crus from vineyards across Champagne and has been aged for four years on lees. Which is much longer than most NVs. As a good Non-Vintage should provide, you get consistency, and quality, you know you're drinking champagne with that toasty complexity, but it is still light and bright. Perfect for New Year's Eve party drinking!
What would you pair with this champagne?
This can easily be served on its own, for a food match it is very versatile. It can work with fresh seafood, like oysters or lobster, or fish like salmon cooked in a creamy sauce. Because of the amount of red fruit in the blend, it can also pair with a range of dishes, like roast chicken, or duck and lighter red meats. Appetisers like, charcuterie, smoked salmon blinis, and hard cheeses like shaved parmesan, or cheesy dishes or cheese tarts, will also work well.
If you have cash to splurge, which champagne(s) do you recommend for Christmas and NYE and Why?
A few tips on choices here. For me, it depends on the party. If I've selected a top champagne or vintage, I would serve this in an intimate gathering. A few select people, select good glassware (no skinny flutes), take time to introduce the wine, so that people appreciate the wine and the tasting experience.
You could choose to try a vintage from a Champagne house of your favourite NV. A Vintage, reflects the year of the harvest, so it is a different expression in the glass. Or choose a grower or small maison champagne for a terroir or single vineyard experience. You could probably find something around $120-$150.
If you want to splash with a prestige name that you know of and buy the best that you can for your budget for that label. Here's a quick check on Christmas specials, I see that Krug, is around $365, Dom Perignon at around $350. Krug at this price is a NV, known for highlighting a prestige multi vintage (MV) style, and Dom for producing vintage only. The Dom vintage available at most retail stores at the moment is probably 2012, but you might find earlier vintages at some places. If you love Louis Roederer Cristal like me, you'll need a bit more budget at around $450.
If you are having lots of people over, I would suggest that 'bigger is better'! Instead of a vintage, go for a magnum of a NV champagne. Magnums are known to be the better size for producing quality champagne and we are now getting more and more brands selling champagne in magnums in Australia. They look impressive and will be a hit at your party.
What would you pair with this champagne?
A vintage champagne can work well as food pairing with richer meals. The longer ageing, means more complexity in the glass. In saying that, I sometimes prefer to serve it on its own, or with small tastes, so that you can really appreciate the richness of the wine. Things like, truffles, mushrooms, chestnuts, can work with a richer wine. It does depend on the wine and the blend, sometimes they are still very bright and fresh. Depending on the vintage, the Dom Perignon sometimes displays a salty brininess that will work well with fresh oysters. Check the tasting notes with the bottle to help you decide.
Of course there are many lovely Aussie sparklings and other old and new world sparklings to enjoy at Christmas. We'd like to give a big shout out to our giveaway partners in 2022, some bubbly favourites and some new sparkling discoveries.  You can see the links to their websites below:
Lost Farm Tasmania – https://lostfarmwines.com.au/
They have also provided a discount offer exclusively for The Bubbles Review Subscribers. If you would like to make a purchase you can use the promo code: BUBFEST23 to get 15% off all orders over $150. (Excludes shipping fees)
Champagne Philippe Fourrier from Unwined Liquor
Mezza, Rotari and Champagne Jacquart from Single Vineyard Sellers
RIEDEL – The Wine Glass Company
Cheers to a bubbly holiday season!
You may also like these other blogs:
Tips for drinking champagne on a budget
Why that is not a champagne you're drinking
How to choose the right glassware for your bubbles
Like to keep following us, get first look at events, receive bubbly information and be in our giveaway draws and have a chance to win a bubbly prize? You can join our list, it's FREE to join here.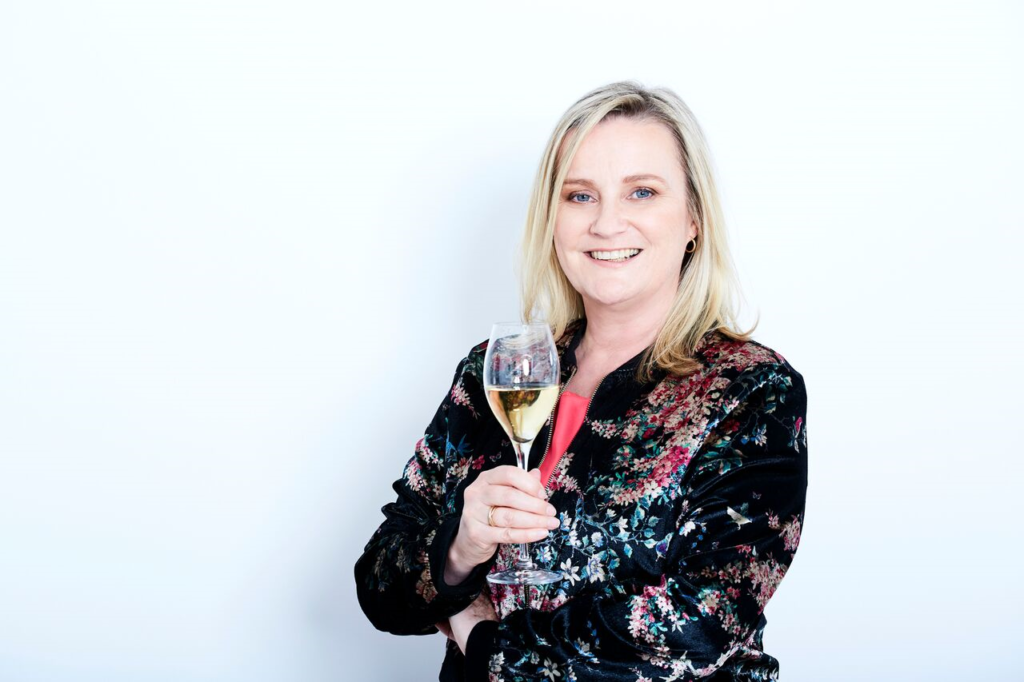 Natalie Pickett is the Founder of The Bubbles Review which is for people who like champagne and other bubbles, written by people who have a love of all things sparkling! At The Bubbles Review, we like to debunk some myths, make the art of drinking champagne accessible, explore bubbly regions and champagne bars, and provide events for you to join us and indulge.