Or is it? It definitely feels luxurious as you are sipping it.
Let's compare, a 2015 bottle of Grange is currently selling for around $900. It is not ready to drink yet, Penfolds suggest the recommended cellaring is 2022 – 2050.
For champagne, a bottle of 2008 (a very good year in Champagne) Dom Perignon is currently around $250, Cristal 2009 (also a good year) $390, Moët et Chandon 2009 is on sale for $90. To buy the equivalents from Burgundy or Bordeaux you would need to pay about 20 times this. For an Australian comparison, the 2008 Arras Grand Vintage, this highly awarded Tasmanian sparkling has won multiple awards including Gold at the Champagne and Sparkling World Championships, has a recommended retail price of $84. It has been aged for more than 7 years before release and it is ready to drink now.
In champagne and sparkling descriptions, you'll see, aged on lees for a certain amount of years or how many years of tirage. This is describing how many years the wine has been in the second fermentation stage (which also creates the bubbles), stored in bottles in the winemaker's cellar.
In Champagne a Non-Vintage must be aged for a minimum of 15 months and a Vintage must be aged for a minimum of 3 years, although many houses will age their wines much longer than this at around 3 years for NV and 5-10 years for a Vintage champagne.
That is a huge amount of capital sitting in the cellar, waiting for a return on investment. Forget bank vaults of gold, the underground cellars of Epernay and Reims are holding millions of dollars of liquid gold. Champagne currently has around 1.5 billion bottles stockpiled, which will remain in waiting for an average of more than 4.5 years. It is an investment in quality and delivery of a ready to drink product. Aside from fortified wines, champagne is the only prestige wine that is sold already matured to its prime, so there is no need to cellar it (although you might decide to with a good vintage), it is ready to drink straight away.
Champagne production is labour intensive. According to the rules governing production, all grapes must be picked by hand and there is a limit on the amount of yield per harvest. This contributes to Champagne being the highest grape price in the world, with prices increasing around 60% over the last 15 years. By comparison the price of champagne has risen less than 15% in a decade, and with greater choice and volume coming to the Australian market there are some absolute bargains to be found.
To create champagne the production process is complex, and more time-consuming than any other in the wine world. A sparkling wine made in the traditional method is similar, yes there are cheaper methods for creating bubbles, either second fermentation in tanks, or by just adding Co2 to make bubbles in a very cheap wine. But, if we are comparing apples with apples, or should I say grapes with grapes, compared to other wine styles, champagne and traditional method (methode traditionelle) sparklings are the best value wines around.
When you add in the skills and passion of the wine making team, I like to think about drinking champagne as similar to admiring a wonderful piece of art.
Surely it is the closest thing on earth to liquid gold, at a fraction of the price! Remember this next time you are sipping bubbles.
Cheers!
Like to join us in Champagne to tour the cellars in Epernay and Reims? See our Events and Tours page.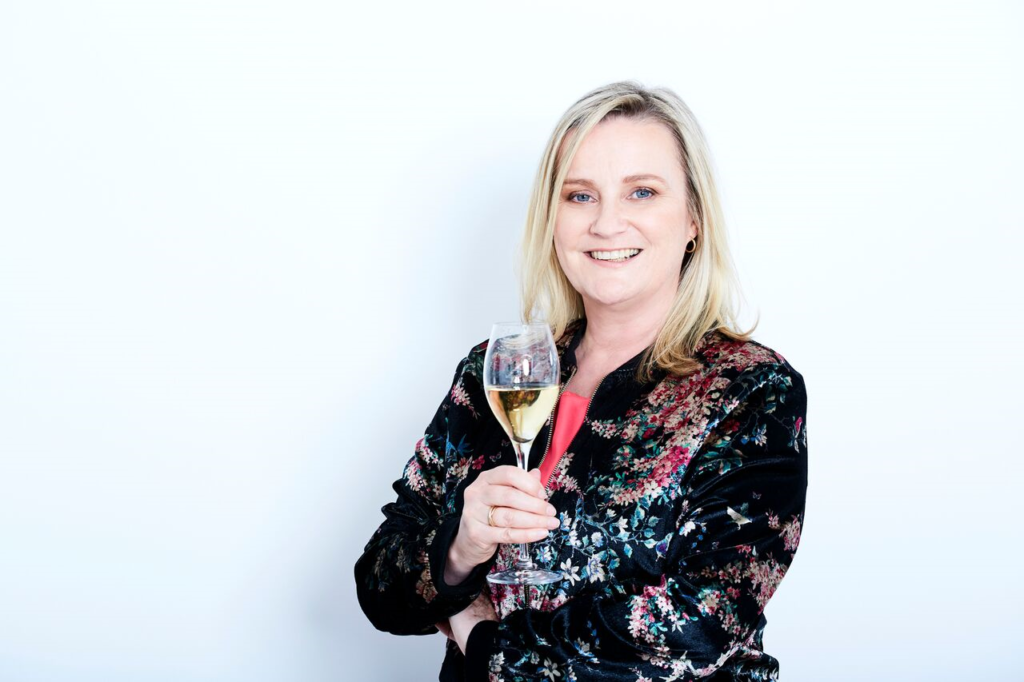 Natalie Pickett is the Founder of The Bubbles Review which is for people who like champagne and other bubbles, written by people who have a love of all things sparkling! At The Bubbles Review, we like to debunk some myths, make the art of drinking champagne accessible, explore bubbly regions and champagne bars, and provide events for you to join us and indulge.
You may also like these blogs:
Like to keep following us, get first look at events, receive bubbly information and be in our giveaway draws and have a chance to win a bubbly prize? You can join our list, it's FREE to join here.